Save Thousands in Office Maintenance
Get Printer Repair and Maintenance for Your Milwaukee Business
Office Supplies, Device Management, Toner Refills, and More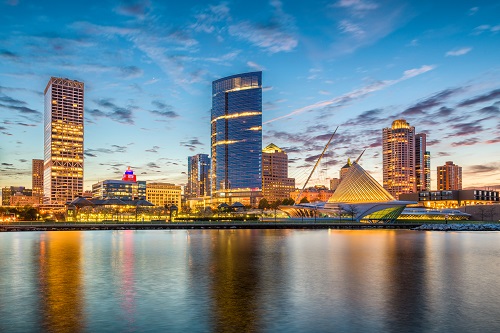 Up and Running provides Milwaukee businesses with managed print services, printer repair, and affordable office essentials. Save money, increase efficiency, ad promote better business when you contact Up and Running Now for all your print services.
Managed Print Services for Your Milwaukee Corporation
The more your business relies on printed materials, the more you need a completely dependable printer. Our managed print services save your business time and money. Up and Running Now handles all your printer needs before you need them. We replace ink and toner so you never run out.
We customize print service based on your business. Up and Running Now is experienced with all types of Milwaukee businesses and know what print services each needs. We have printers capable of printing legal paper and secure documents for law firms. Hospitals and medical facilities trust us to keep their printers fully stocked.
Managed print services cover more than just printers: we service fax machines and scanners too! With regular care from our experts, the chances of malfunctions goes down which means your print productivity doesn't go down.
Printer Consulting for Optimal Results
Need to get a new printer for the office and not sure where to start? Contact Up and Running for a printer consultation. Our experts will determine which type of printer is best for your budget and print output requirements.
Milwaukee's Best Printer Maintenance and Repair
Don't let a broken printer leave your business in a jam! If your workplace printer is on the fritz, contact the experts of Up and Running Now. We are familiar with fixing all major printer styles, including:
Inkjet printers
Laser printers
Xerox copiers
Multifunction printers/scanners
Plotter printers
Scanners
Fax machines
Large format printers
Whatever printer you have, we can repair it. Our repair technicians are experienced with all the major brands and even outdated printer models:
If you are signed up for managed print services and a printer malfunctions we will handle all repairs with no additional fees. There's no change to your monthly invoice. You just get your printer back up and running as soon as possible. In fact, if your printer needs a new part we can get it by the very next business day!
Office Supplies for Sale Online
In addition to our print services, we sell affordable office essentials online. We carry everything from ink and toner to binder supplies and paper. Get all your business supplies in one place with Up and Running Now.
Buy office essentials online now
*Note: You will be redirected to our shopping site
Update your Milwaukee business with improved printer efficiency. Learn more about our customized managed print services, maintenance plans, and consulting.