Need the Documents Today?
Up and Running Offers Printer Repair and Maintenance for Hartford Businesses
We'll Keep Your Printers Running All Day Every Day!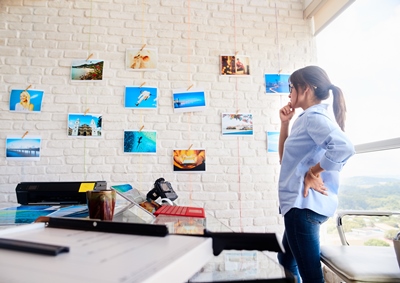 Remember all the talk about the paperless office? Even after 30+ years of predicting the demise of paper in the office, Americans are still printing out documents—an astonishing one billion every day according to Forrester Research—and the typical US company is increasing their print output by 25% every year (source: Gartner).
Besides the need for printed contracts for signatures and handouts for trade shows, people just like the tangible nature of a printed document. All this printing means, among other things, an ongoing need for printer maintenance and repair. As good as most printers are today, they still break. Often at the most inopportune time. Which is where Up and Running Now comes in.
If you need printer repair in Hartford, or printer supplies, you need Up and Running Now
We provide on-site printer repair and maintenance for offices throughout southeast Wisconsin. We also offer managed print services to keep your laser, inkjet, plotter and multifunction printers ready for the next printout. We are an HP authorized partner (since 1987), but we service all makes and models of printers, as well as scanners and fax machines.
We service:
Managed Print Services for Hartford Businesses
The easiest and most cost-effective to ensure your printers are always ready to print is with a managed print services contract. Our service contracts are tailored to your company's specific needs, so you only pay for the services you actually need.
With a service contract, our technicians will perform routine maintenance, repair your broken printer at no additional cost (including replacement parts), and replace empty ink or toner cartridges as needed. It's all covered in a managed print services contract.
Up and Running Now is Your Hartford Source for Print Supplies, Too
Our online store offers a huge selection of printer inks and toners for all major brands of printers, fax machines and copiers—including HP, Canon, Dell, Konica Minolta and Lexmark. We also have refurbished toner and printer cartridges at great prices and will recycle your empty printer cartridges free of charge.